Need residential electrical services?
Call the best electrician in Batemans Bay
If you need an electrician for your home and you live in the  Batemans Bay area, you're in the right place. We are your local Batemans Bay electrician, servicing not only Batemans Bay but also Ulladulla, Tomakin, Moruya, Tuross Head, Dalmeny, South Durras, Narooma, Bodalla, Eurobodalla and surrounding towns.
Just built a new place and want to install feature lights? Bay Coast Electrical are specialists in stunning lighting installations. We can work with you to create the perfect ambience.
Feeling the heat and need some fans installed? We can do that for you.
Annoyed by the lack of power points in your house? With Bay Coast Electrical you can say goodbye to unsightly cables and extension leads forever.
Need an exhaust fan installed or replaced? Nobody's cool with damaging condensation.
Home in need of a rewire? We're all getting older and if your home has been around for a while, it might be time to upgrade your electrical. Talk to us about the benefits of doing this.
Bought some new appliances. Fancy new oven? We can install that for you.
Put in a pool? Lucky duck! We'll have you swimming in clean and clear, well-lit water in no time. That's right. We can install pool lights and the electrical for your pool too!
Hot water system throwing a tantrum? We get it – showering in cold water is no fun! If the issue is electrical, we can sort it for you. Baycoast can hook up your hot water unit to the power.
Does your switchboard need upgrading? We can do that for you. Not sure? Read all about why you might need a switchboard upgrade here. Whatever your domestic electrical needs are we've got you covered.
A Word of Warning!
Don't trust your electrical work to just anybody. Get the professionals.
Personal Touch
We're a family-owned business, so we understand how important your home is to you. You can rest assured that we'll treat your home like our own. We'll clean up after ourselves, we'll take care with your belongings, and we wear clean safety boots (it's a requirement).
You'll always deal with someone who's completely invested in the success of the company and that means where invested in your absolute satisfaction. We'll exceed your expectations and when we do, feel free to share our details with others.
All of this and we're friendly as well!
We Really will Show Up!
We won't keep you waiting, waiting, waiting…all day long.
Don't tell anyone but we're not really into surfing. Don't judge us to harshly for it. It means we're always ready and raring to get to work, even when the weather is good.
We'll show up when we say we will and if for any reason beyond our control we're running late, we'll be sure to let you know.
Affordable Pricing Model
We don't overcharge for electrical services and that's our promise.
We won't charge you ludicrous prices to get your electrical work done. We charge a fair and honest price for an honest day's work. We're quite happy to offer you a quote upfront.
Around the Clock Attention
We're dedicated to providing electrical services to Batemans Bay and its surrounding areas no matter what time of day it is. We're available 24 hours a day so if you have an electrical emergency, Batemans Bay's leading electricians are only a phone call away.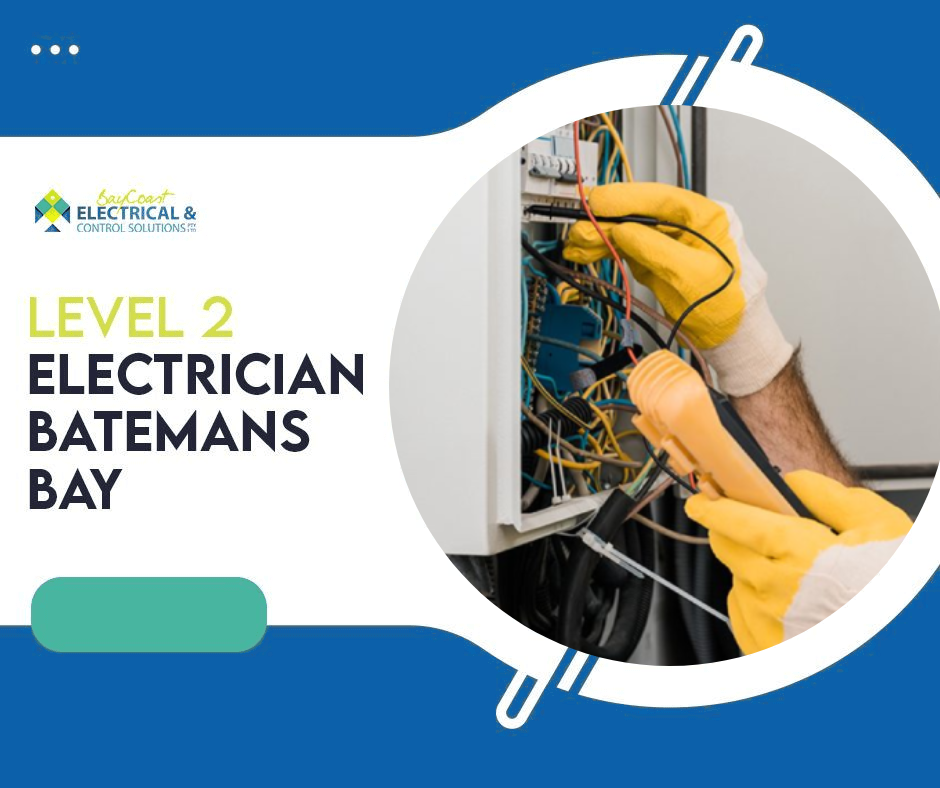 Our team of licensed & honest electricians are fully qualified and deliver quality workmanship for every project from installing additional power socket, complete rewiring of a property, a new building extension or a new property development project.
We also offer 24/7 Emergency Service and will attend to breakdowns promptly. Our aim is total customer satisfaction, constantly striving to raise the standards of customer service.
OUR RESIDENTIAL ELECTRICAL SERVICES INCLUDE:
New residential housing and units
Renovations
Extensions
L.E.D. Lighting
Power points and light installations
C-Bus Installation
Switchboard upgrades and safety switches